Our Oakley Water Heater Repair Team Is Ready Now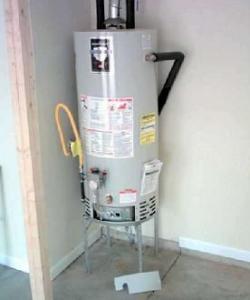 There are few areas of the home that are more neglected than the water heater. This is hard for us as plumbers to imagine because of how important it is to your entire water system. A bad water heater can put all activity in a house on hold.
Our Oakley water heater repair team gets called in to handle water heater emergencies all the time. This isn't because water heaters are prone to breaking, it's because they are rarely properly maintained. This is also a shame because just an hour or so twice a year can save you hundreds of dollars in water heater replacement and repair costs.
CALL US ANY TIME!


925-232-0189
Comprehensive Water Heater Check List

The major things that need to be checked are the temperature and pressure valve, the sacrificial anode and the sediment level of the tank. Here's what our Oakley water heater repair team suggests you do.


Check the temperature and pressure valve by opening it. It should release a small stream of hot water. If it doesn't, the valve is either broken or blocked by scale and will need to be serviced or replaced. Be careful when you release the valve so you don't burn your hand or arm.


Disconnect the water heater from its power source. This will prevent you from getting burnt by a hot element or shocked by a loose wire. Let the tank stand for about an hour so the water inside cools to a reasonable temperature. Either hook a hose up to your tank's drain line or simply open it and let the water drain into a nearby floor drain. Allow water to run from the tank until there is no sediment present in the drain water.


Once you have finished draining the tank it's time to check the sacrificial anode. Most anodes are accessed by removing the protective plate on the top of the tank. After removing the plate you must unscrew the hex bolt that holds the anode in place and pull it up out of the tank. Some anodes are bent at an angle and will need to be finessed out of the tank. If your rod is less than half of the size of a new rod it is time for it to be replaced. Of course, if you're not sure if you should be replacing it or not, it's best to call in our professional Oakley plumbing contractors to handle it for you.