Our Plumbers in Oakley Offer Signature Services

Almost all services are known for what they do best. Our plumbers in Oakley had some areas of specialty that put them in a class of their own. If you need one of these signature services, we're the absolute best in town and the surrounding area.
We're Garbage Disposal Experts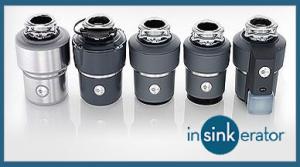 Our service techs have been installing and repairing Insinkerator and Waste King Garbage disposal units ever since we opened our doors. We can usually tell if a motor has seized or if it is just being held back by a chunk of material stuck in the blades before we even get our tools out. This kind of experience isn't something that's gained from text book reading. With our hands on, practical repair experience you'll never want anyone else to handle your garbage disposal issues again.
Main Line Drain Clearing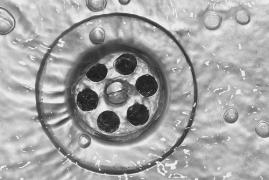 There are several ways to clear out a drain. We know and use them all. What works for one drain simply won't work for another. We have hand augers and power augers for those really tough main drain root clogs. Our team has been clearing drains and eradicating clogs for so long that we could be certified snake wranglers. If you have a stubborn clog that just won't seem to budge or a slow running drain that leaves you standing in inches of water by the end of your shower, call in our Oakley drain clearing team to get to fix today!
CALL US ANY TIME!


925-232-0189
Non Invasive Leak Detection
When we first started doing pipe inspections, it often meant contorting our bodies into ridiculous positions to view the pipes through access panels in the home. There were still some areas that weren't easy to reach and we would have to create new access panels. Today things are different. We use state of the art ultrasound equip

ment to search for leaks in pipes behind the walls. There is no need to put extra access panels in or to drill holes in your walls. This makes the process much faster and cheaper for you, our valued customers.
Hands Free Commercial Fixtures
While there are several choices for commercial fixtures, we specialize in installing hands free devices. These motion activated fixtures keep employees and customers from passing germs between one another by touching them. A simple wave of the hand will activate a faucet or soap dispenser and the hands free toilets will flush as soon as the user leaves the designated area. Not only do these fixtures save you money by delivering only the amount of water a person needs, they also help to reduce sick days for your employees.
Gas-Line Installation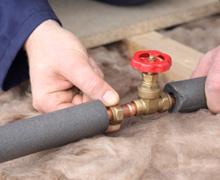 When you need a gas line installed it's best to go with a contractor that has extensive experience. Poorly installed gas lines can lead to tiny leaks that let natural gas into your home or business. These leaks, while not large enough to cause the threat of explosion, are enough to cause significant health problems. Our plumbers in Oakley are thoroughly trained in exactly this type of service. In fact, most of our new technicians aren't allowed to perform one on their own. We always send highly skilled and experienced techs with them for the first dozen or so installs to make sure they have the technique down pat.