Our Oakley Plumbers Are Here For You 24/7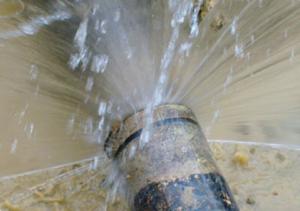 Our Oakley plumbers offer 24/7 emergency plumbing services for both commercial and residential customers. We know that plumbing fixtures break at all hours of the day and that pipes have a nasty sense of humor and break only at the most inconvenient of times, like the night before your in-laws come to town or the day of your daughter's wedding and reception. When you call us, we'll swoop in like superheroes to save the day. We'll use our laser vision to seal up leaked pipes and our ice breath to freeze the water flowing out of your burst pipes. Okay, maybe we've watched a bit too much Superman, but we can get to you fast and have your plumbing fixed so your plans can go off without a hitch.

CALL US ANY TIME!


925-232-0189
Our Oakley Plumbing Contractors Can Handle It

We're more than just a one trick pony though. We do everything from new home construction installation and remodels to fixture replacements and commercial repiping. Our residential Oakley plumbers spend quite a bit of time doing water heater repairs. We have conventional and tankless water heater repair techs on staff so whichever system you use we've got you covered. If you need a sacrificial anode replacement of thermostat repair, one call is all you need to make. But we do far more than water heaters. We cover faucet installations, drain clog removal, fixture repair and replacement, dye checks on toilets, non invasive leak detection, water softener service and garbage disposal repair among other things. No matter what the problem is with your plumbing, our Oakley plumbers can solve it.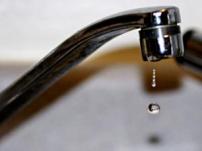 Water Leaks
Toilet Trouble
Shower Pan Repair
Tankless Water Heaters
Traditional Water Heaters
New Fixtures Installed
Appliances Installed
Garbage Disposals Repaired Replaced
Back-flow Prevention
Auger Service
Septic Tanks / Sewer Lines
Main Service Pipes
Sinks Faucets Installed
Toilet Installed
Washer Lines
Floor Drains
Leak Detection
Water Sewer Line Location
Water Distribution Systems
Site Utilities
Leak Searches
Pipe Replacement, Water Sewer
Water Efficiency Systems
Water Softeners Filtration Systems
Back Flow Repair Installation
Back Flow Certification
Tankless Water Heater Installation Repair
Boiler Repair Installation
Sanitary Sewer Installation Repairs
Gas System Testing, Installation Repairs
Installation and repair of water heaters
Sewers and drain cleaning
Full home repiping
Bathroom and kitchen fixture replacement and repair
Garbage disposal repair and maintenance
Clogged and slow running drains