Our Oakley Plumbing Team Is On Their Way!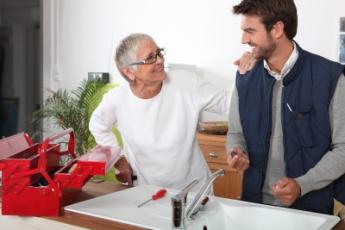 Have you ever dealt with a customer service rep that treated you like you were an inconvenience or made it seem like there were more important things to do than take care of you? We have, and when it did it made us think about how we take care of our customers. It reaffirmed our dedication to putting the customer first. Our Oakley plumbing contractors promise that you will never be treated like an inconvenience because we know the sole reason for our existence is to take care of you. We've been around long enough to know that great customer service is what helps to build long term business relationships and everything we do is geared for that very reason. We want to be your plumber for life.
Our Team Makes All the Difference

Honesty, integrity and skill inform all of our hiring decisions. Every contractor that we hire is state certified and bonded. You will never have to worry about our qualifications, nor will you have to worry about our character because each contractor also submits to drug testing and a thorough background check. We only hire highly trained, morally upstanding, plumbing professionals to join our team.
CALL US ANY TIME!


925-232-0189





We Want To Be the Future of Plumbing in Oakley!

Having the best, most reliable technicians in the business doesn't mean a thing if they are working with old, outdated equipment. That's why we make sure every Oakley plumbing contractor has access to the latest technology in the plumbing industry. That means we have electronic pipe locators, ultrasound leak detection devices, video drain snakes and various other state-of-the-art diagnostic and repair tools. Every contractor is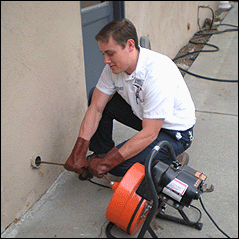 thoroughly trained on the new equipment when it reaches our shop so you can be sure that we not only have the best tools, but the knowhow to use them as well.

We've got the tools and the talent to be the number one plumber in Oakley. What else could we possibly need? You! Without someone who needs plumbing help we've got no reason to exist. Once we've gotten the call, our plumbers are in route almost immediately. Our radio based dispatch service can contact our plumbing team members no matter where they are in the city and send them your information over our computer based network. The next available Oakley plumber will be in route and already know what to expect when he gets there. If you are calling in an emergency situation, we'll make sure that we get a contractor there in under an hour!
Our Oakley Plumbers Keep You in the Loop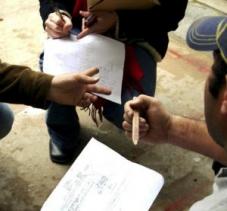 Our Oakley plumbing team will immediately assess the situation, formulate a plan and get your problem under control. If there is going to be a major repair needed we will draft up a written estimate before we continue with the fix. You'll know exactly what we'll be doing and approximately how long it's going to take and a good estimate of costs. You are under no obligation to hire us if you don't like what you see, but we have very competitive prices and we'll already know exactly what needs to be done to get your system back up and running fast.