Our Oakley Plumbing Contractors Are Ready Now!


When we first started serving the Oakley area, we were new in the business. We've learned quite a bit about the specific challenges of the area since then. But one of the things that we knew right from the start was how to treat our customers. When we started we offered a 100% satisfaction guarantee on our installation services. It was such a big hit with our customers that we extended it to cover all of our services. This is just one of the ways that we stand behind the quality of our work. We also allow you to watch us during any part of our service. You can ask as many questions as you like and we'll thoroughly explain each and every detail of the job until you are satisfied. We realize that you call us in for our knowledge just as much as our wrench turning abilities.
We Know Plumbing Systems

We love to share our plumbing knowledge with our customers and the one thing that we always try to impress on everyone is that preventative maintenance will keep your system running smoothly and help avoid major failures. If a small problem can be caught before it grows into a huge catastrophe, not only will it save you the headache of a huge clean up, but it will save you some substantial cash. Emergency plumbing repair is about twice as expensive as a preventative call. Couple that with the damage that can be avoided and preventative maintenance becomes a very good investment.
We Are Certified Green Plumbers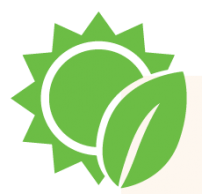 Along with prevention, our team is dedicated to helping you cut your water usage, not just to lower your bill but to protect the environment as well. Our green certified plumbing team is fully versed in the Energy Star and WaterSaver fixtures available to help you reduce your water usage. We also can teach you about 100 ways to cut down water use in your daily routine. We even have ways to save on water heating costs. Give our Oakley plumbing contractors a call today and ask us how we can help you go green today!
CALL US ANY TIME!


925-232-0189
Our team is proud to serve Oakley CA, 94561, with fast, smart, and affordable plumbing services!